1. Install Aptoide Client in your device
(if it is not yet installed)
To install Applications from Aptoide you need to install Aptoide Client.
1.1 You can use one of the following ways:
- Download aptoide.apk and install it in your phone:
- Or scan this QR code with your Android device: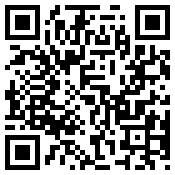 1.2 After the download is complete, go to the notification bar and press de application name (Aptoide.apk) to start installing Aptoide.
1.3 Click in "Install" button to finish Aptoide installation.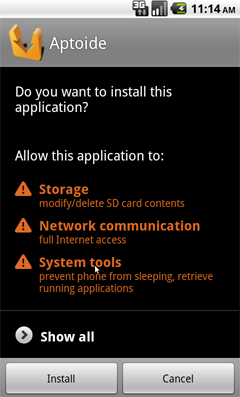 2. Browse through the applications and choose one to install
2.1 Access this application in Aptoide Mobile, by clicking here or scanning the QR Code below.
101-in-1 Games
QR Code


Click the Install button!
Specifications:
Min SDK:
7
Min Screen:
Normal
Supported CPU:
armeabi
Permissions:
android.permission.WAKE_LOCK
Allows using PowerManager WakeLocks to keep processor from sleeping or screen from dimming.
android.permission.INTERNET
Allows applications to open network sockets.
android.permission.READ_PHONE_STATE
Allows read only access to phone state.
android.permission.ACCESS_NETWORK_STATE
Allows applications to access information about networks
Description:
132 games in 1 app!

This collection is enough to satisfy all your gaming needs!

This game is a free collection of 132 games in 1 app!


Top #10 free game on iTunes AppStore in the Australia, Germany, France, Italy, Spain, UK and many other countries!!!


★★★ 132 games for all tastes in one pack! It is the best bundle for Android that you can imagine! ★★★


Puzzle and logic games, fast paced arcade action, racing, sports, drawing, cooking, shooting, water games, sudoku and many many more!

This collection is enough to satisfy all your gaming needs!


Run with us to the island of games called 101-in-1 Games! Choose between hundreds of characters: angry bears, cute zombies, clumsy birds, Santas, sumo wrestlers and many more!


Supported Languages: English, French, German, Italian, Spanish, Russian, Dutch, Japanese, Swedish, Bahasa Malaysia, Portuguese, Korean, Norwegian and Chinese.


★ Subscribe to www.youtube.com/Nordcurrent for new videos and trailers!

★ Join us at www.facebook.com/Nordcurrent to participate in our competitions, win prizes and have fun!
274

users LIKE this Android application
28

users DON'T LIKE this Android application
101-in-1 Games
302