1. Install Aptoide Client in your device
(if it is not yet installed)
To install Applications from Aptoide you need to install Aptoide Client.
1.1 You can use one of the following ways:
- Download aptoide.apk and install it in your phone:
- Or scan this QR code with your Android device: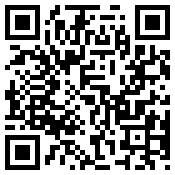 1.2 After the download is complete, go to the notification bar and press de application name (Aptoide.apk) to start installing Aptoide.
1.3 Click in "Install" button to finish Aptoide installation.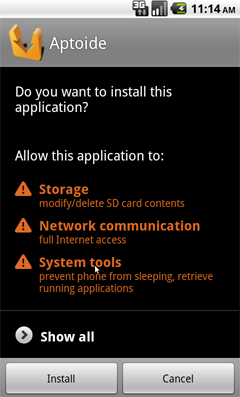 2. Browse through the applications and choose one to install
2.1 Access this application in Aptoide Mobile, by clicking here or scanning the QR Code below.
Kids Videos TV Shows - ISKIDS!
QR Code


Click the Install button!
Description:
This is a collection of the popular kids youtube videos.

*Search more videos.

*Save My lists and view it later.

*Simple way to watch Kids Videos.

*Easy to use by kids.


Application requires internet connection.


Kids videos lists.

Super Why! , Dora the Explorer, Thomas & Friends, Courage the Cowardly Dog, Johnny Test, The Magic School Bus, Totally Spies, Dragon Tales, Tom Jerry, Oscar's Oasis, Charlie and Lola, Horrid Henry, Max and Ruby, Bernard animation, Sesame Street, Mulan, Powerpuff Girls, Family Guy, My Gym Partners a Monkey

Baby Tv, Aesops Tales, Angelina Ballerina, Bob the Builder, Clifford the Big Red Dog, Fireman Sam, Glumpers, Handy Manny, HooplaKidz, Martha Speaks, Mickey Mouse Clubhouse, Pingu, Pocoyo, School House Rock, Sesame Street, Sid the Science Kid, Telmo and Tula, VeggieTales, Viva Pinata, WordWorld, WordWorld, Wow! Wow! Wubbzy, Yo Gabba Gabba!




Please note - all videos are hosted and played by YouTube, we have no control over YouTube content. **
2

users LIKE this Android application
2

users DON'T LIKE this Android application
Kids Videos TV Shows - ISKIDS!
4